Can small gains become bigger success for South Australia?
Travis Head and Alex Carey will provide an early-season boost as the team look to build on a drought-breaking win late l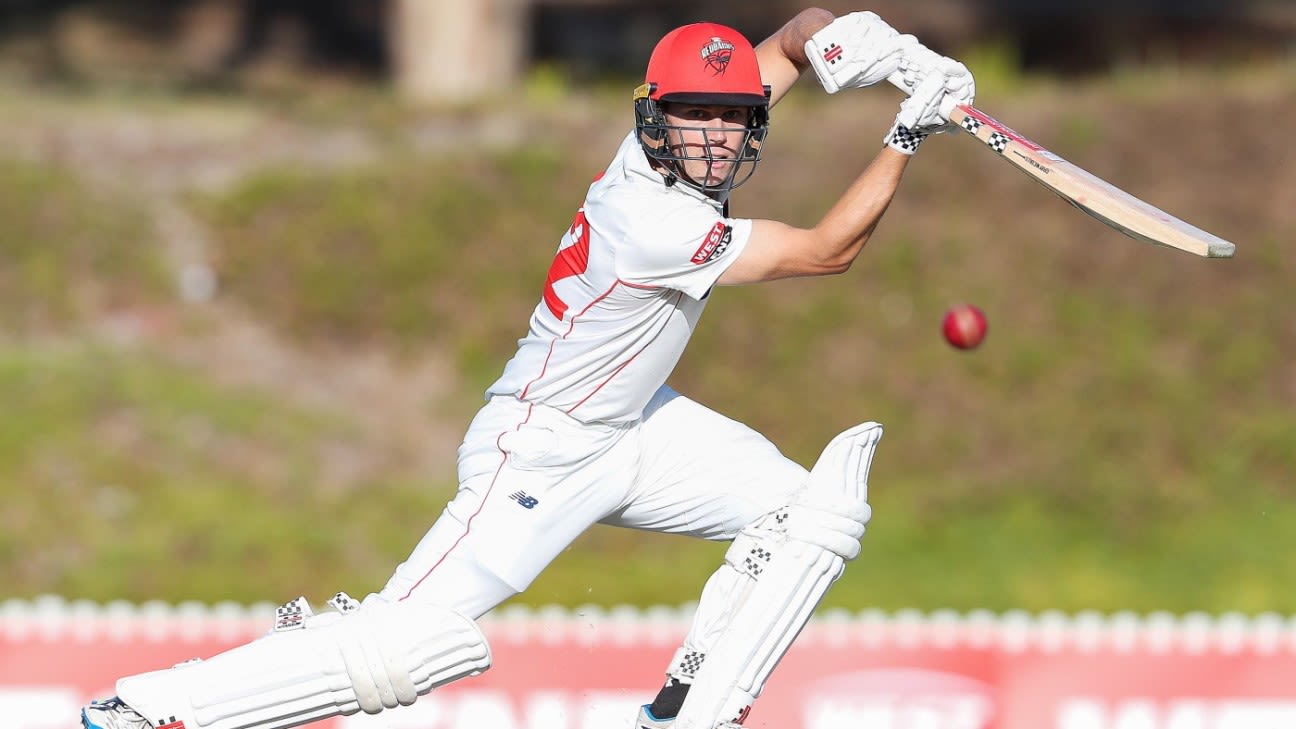 Captain Travis Head
Coach Jason Gillespie
Squad
R=Rookie, CA=Australia contract
Wes Agar, Jordan Buckingham, Kyle Brazell (R), Aiden Cahill (R), Alex Carey (CA), Bailey Capel (R), Jake Carder, Harry Conway, Brendan Doggett, Daniel Drew, David Grant, Travis Head (CA), Isaac Higgins (R), Henry Hunt, Spencer Johnson, Thomas Kelly, Ryan King (R), Jake Lehmann, Nathan McAndrew, Nathan McSweeney, Ben Manenti, Harry Mathias (R), Harry Nielsen, Lloyd Pope, Liam Scott, Henry Thornton, Jake Weatherald, Nick Winter
Winter moves
Harry Conway has some big shoes to fill, effectively replacing Dan Worrall who now plays for Surrey as a local and won't return to Australian state cricket. Sam Kerber, Corey Kelly and Ryan Gibson were released. It will be interesting to watch Henry Thornton who earned a contract after impressing for Adelaide Strikers in the BBL then in a handful of Marsh Cup outings for Victoria while Ben Manenti started well in the Marsh Cup.
Pattinson ends Victoria career as retirement looms

Tremain's long wait: 'I contemplated retirement quite frequently'
Last season
At last. The final game of the competition saw South Australia win their first Shield match in over two years when they chased down 326 on the final day against New South Wales. Until then it had been a season of small games amid defeats against Western Australia and Queensland. After making 492 in the opening match – a high-scoring draw against WA – they only crossed 300 once in their remaining first innings.
South Australia Shield fixtures
October 6-9: vs Victoria, Karen Rolton Oval
October 16-19: vs Tasmania, Adelaide Oval
October 31-November 3: vs New South Wales, Wollongong
November 11-14: vs Western Australia, WACA
November 20-23: vs Queensland, Adelaide Oval
December 1-4: vs Tasmania, Hobart
February 10-13: vs Western Australia, Adelaide Oval
February 20-23: vs Victoria, Junction Oval
March 2-5: vs Queensland, Gabba
March 14-17: vs New South Wales, Karen Rolton Oval
Player to watch
Henry Hunt marked himself out as one of rising stars in Australian batting with 610 runs at 42.92 including three centuries last season, which he followed with another hundred for Australia A in Sri Lanka. It won't be too long before the Test sides needs at least one new opener and another strong summer should keep Hunt firmly in the frame. Two years after his Shield debut, Daniel Drew earned another opportunity and marked it with a maiden century against Victoria. Liam Scott continues to have the makings of a promising allrounder: the batting is yet to kick on, but he took 13 wickets at 20.15 last season.
Australia radar
Travis Head and Alex Carey should be available until at least mid-November which will add significant strength to the batting line-up. However, both will be in India when the competition resumes in February, unless Head's poor returns in Sri Lanka cost him a spot but falling out of the squad entirely seems unlikely. Head averaged 44.00 in his six matches last season, but Carey only managed 19.88 in his six appearances. South Australia are unlikely to have anyone else pushing for international contention unless a batting-injury crisis strikes and brings Hunt further into the equation or Nathan McAndrew is elevated further from Australia A.