Sam Curran: England would appeal for obstruction in the World Cup
"In those big moments, it could be a wicket that wins you the game or loses the game"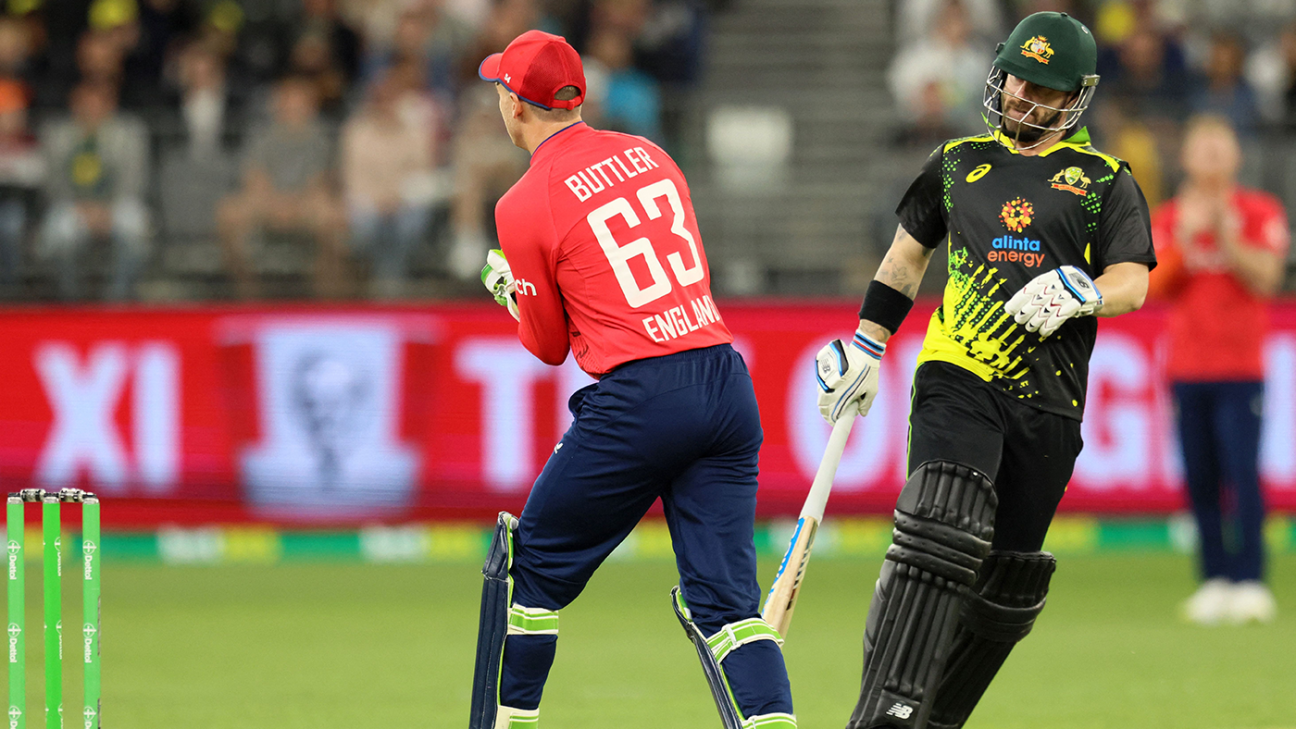 Sam Curran has indicated that the consequences involved in a World Cup match would likely see England take a different approach to Matthew Wade's apparent obstruction of Mark Wood during the first T20I in Perth.
When Wade got a top edge against Wood in the 17th over, with Australia needing 39 off 22 balls, he blocked the fast bowler's attempt to reach the catch with an out-stretched arm in what appeared to be a clear case of obstructing the field. However, England captain Jos Buttler, who said he had not been watching Wade, declined to appeal, later saying it was early days on a long tour.
Buttler, himself, intimated that he would probably consider a different approach in a match with more riding on it and Curran was of a similar view.
Buttler on Wade obstruction incident: 'They asked if I wanted to appeal and I said no'

Livingstone targets England's final T20 World Cup warm-up for return from injury

Tougher test awaits England's powerful batting as Australia's big guns return
"Maybe in a World Cup game…it might have been a bit different," Curran told reporters in Canberra, the venue for the second and third T20Is. "It's a great little bit of niggle starting a series against Australia, there's always that competitive edge.
"When you play a game versus Australia and at a World Cup for instance, your competitive edge will be out there and there will be wanting to win at all costs. In the moment, you'd hope they take it upstairs and the best decision is made because Woody bowled a nice ball there and he probably deserved a wicket and he's kind of got a little bit in the way
"Probably the right thing in the end was what Jos said, we'll be here for a long time…it's a bit of fun, but maybe it'll be a bit different further down the line."
Curran also suggested that there may be scope for such decisions not requiring an actual appeal from the players, with the umpires just able to make a ruling.
"As players, you're watching the ball go up and we're looking at that rather than maybe the actual movements of the players involved," he said. "Maybe that's the easiest way, just go straight to the third umpire, it's probably tough for the umpires in the field because they're probably watching the ball as well.
"Hopefully it doesn't happen too often, [but] in those big moments, it could be a wicket that wins you the game or loses the game as well so maybe that's the best way."
Overall, though, neither side appeared to be taking the incident especially seriously with Mitchell Marsh also making light of it.
"Would I appeal? If it was 'Wadey', yes I would. Anyone else? Probably not," he said.
In the end, Wade was dismissed in the final over of Australia's chase, and England won the first T20I by eight runs.