Eoin Morgan set to stand down as England white-ball captain
World Cup-winning captain to call time on era-defining seven-and-a-half-year reign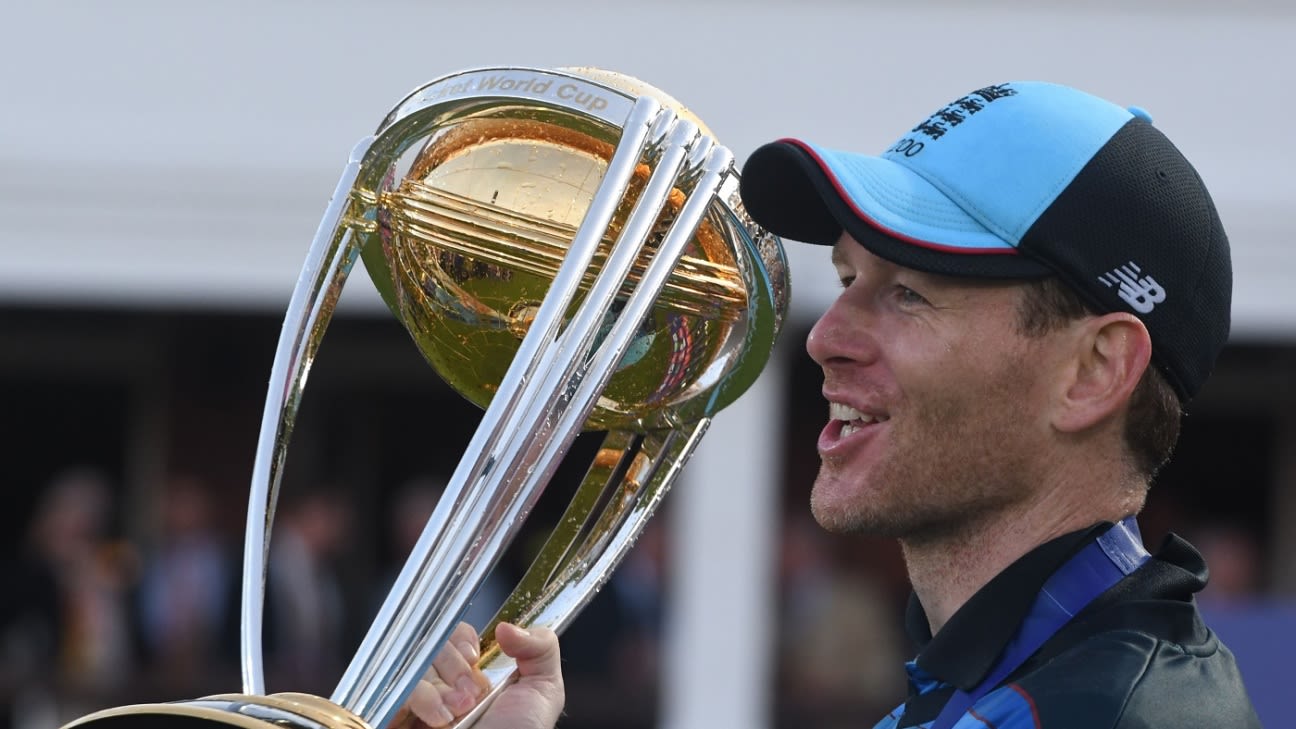 Eoin Morgan is expected to step down as England's white-ball captain and retire from international cricket on Tuesday after seven-and-a-half years in charge.
Morgan was appointed in 2014 and has spearheaded England's revolution in limited-overs cricket, transforming the one-day sides and leading them to their first World Cup in 2019, but his form and fitness have left him considering his future.
He has been unable to play games on back-to-back days this year due to regular muscle injuries in his right leg, and missed Wednesday's third ODI against the Netherlands with a "groin niggle" after consecutive ducks in the first two games of the series.
The Guardian reported on Sunday night that Morgan was considering his future and he looks set to announce his international retirement. Jos Buttler, who has regularly deputised as captain, is expected to replace him.
"He obviously feels like he's done with international cricket," Moeen Ali told the BBC's Test Match Special, "and the team for him still comes first, which just shows how unselfish he is. He's done a remarkable job and he's the best we've ever had, for sure.
"It is and it isn't [a surprise] at the same time. It is because of the World Cup not being too far away at the end of the summer and he for us is our perfect leader. He's done an amazing job, he knows what it takes to win. It's a shame, it's strange to comprehend the side without him at the moment. Obviously things move on and you kind of get used to it, but it is sad.
"And I'm not surprised at the same time because he's a very selfless person and he's thinking about the team more than anything. We've been so strong over the years and he probably himself feels like his time is done and he's given enough time for Jos or whoever the captain is going to be to embed his way."
Morgan enjoyed some of the best form of his career in 2019 and 2020 but his returns have nose-dived in the last 18 months. He has scored a single half-century in 48 innings across domestic and international white-ball cricket since the start of 2021 and failed to score a run in two innings against the Netherlands.
It remains to be seen whether Morgan will remain involved with the set-up in some capacity under Matthew Mott, the new white-ball head coach, and whether he will retire from all cricket or continue to play in franchise leagues.
Moeen has also deputised for Morgan on occasion, but threw his support behind Buttler. "The great thing is he has captained before," he said. "Obviously when Morgs doesn't play, Jos captains when he's playing and he's got extreme experience now. He's been around the world playing franchise cricket and he's been part of this whole journey. He knows what it takes and he's tactically fantastic."
Reacting to the news ahead of the final day's play of the Headingley Test, Nasser Hussain, the former England captain, told Sky Sports:
"Eoin Morgan has been the most influential white-ball cricketer England have ever had. He's been our best white-ball captain, and he has been a fantastic player. And he gave us the best moment in English white-ball cricket that we've ever had, at Lord's. It was an incredible day, an incredible finale, and a lot of it was down to the skipper."