Channel Seven takes Cricket Australia to court to terminate TV broadcast deal
Broadcaster cites "multiple quality and standards breaches, CA "astonished" by the action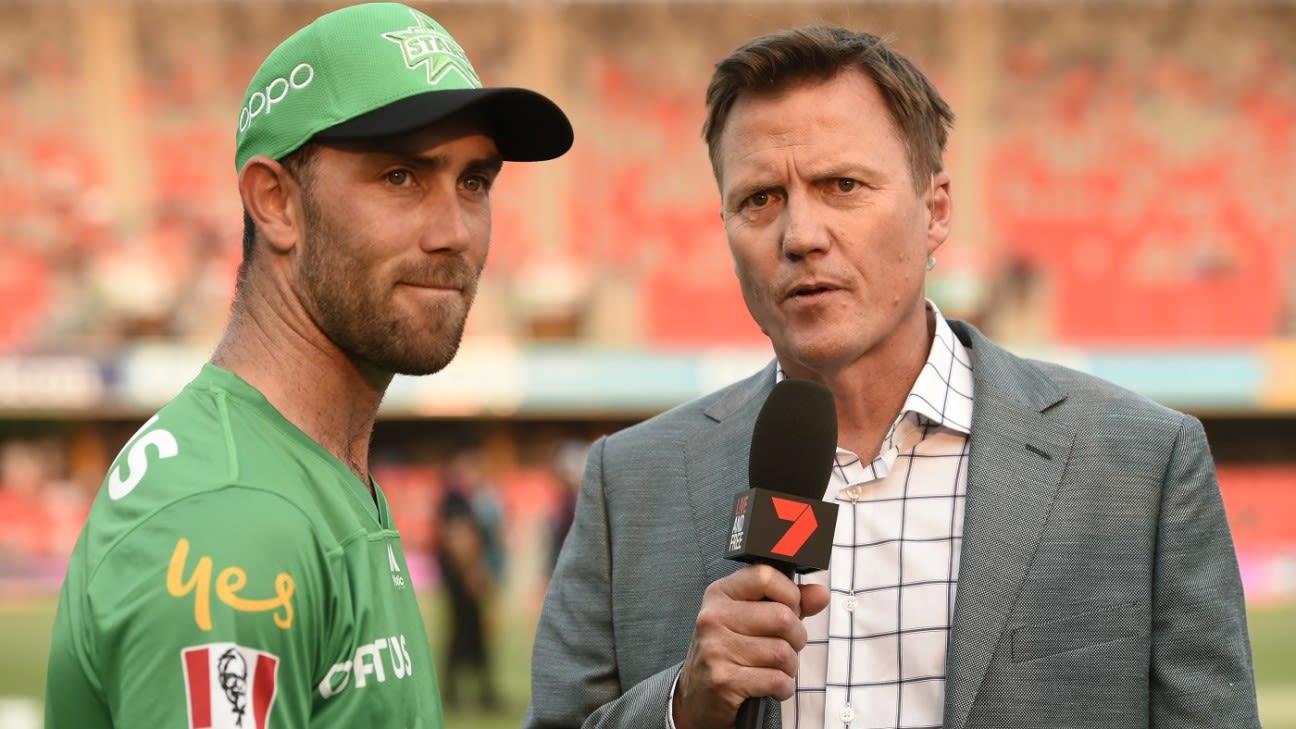 Cricket Australia's free-to-air television broadcaster Channel Seven has filed proceedings in the Federal Court of Australia to terminate their A$82 million-a-year broadcasting agreement which has two years to run citing "multiple quality and standards breaches."
The move by the network continues a long-running battle between Seven and CA that began in 2020 following the onset of the Covid-19 pandemic.
Seven West Media, the owner of Channel Seven, released a statement on Thursday confirming they had escalated their position against CA.
"Seven West Media Limited through its subsidiary Seven Network (Operations) Limited (Seven) has filed court proceedings in the Federal Court of Australia against Cricket Australia (CA) in relation to multiple quality and standard breaches by CA of Seven's Media Rights Agreement with CA (MRA)," the statement said.
Starc to continue to skip BBL despite being available

'I'll be doing a lot of listening' – new CA chair Lachlan Henderson outlines fresh strategy

Channel Seven entitled to tiny rights discount, arbitrator finds, amid Cricket Australia dispute

Seven sues CA for not being centre of cricket universe
"The SWM proceedings will seek both: a court declaration that Seven is entitled to terminate the MRA on the basis of material
contract breaches by CA which were not remedied; and damages arising out of past breaches. Seven previously obtained preliminary discovery proceedings in the Federal Court relating to the claims.
"Seven's intention is to terminate the MRA, conditional on the Federal Court granting a declaration that Seven is entitled to do so. Seven has the right to waive this condition. The damages action is not conditional. Seven will continue to perform its obligations under the MRA (in terms of telecasting Tests and BBL etc.) until terminated.
"Seven has pursued the informal dispute resolution procedure under the MRA but the procedure failed to resolve the dispute."
Cricket Australia responded saying they would fight the action, stating they were "astonished" by Seven's position after two seasons were delivered amid the challenges of the pandemic.
"Cricket Australia (CA) is aware of reports that our broadcast partner, the Seven Network, has commenced legal proceedings against CA in relation to recent COVID-impacted cricket seasons," the statement said.
"CA delivered two very successful cricket seasons in 2020-21 and 2021-22, including every WBBL and BBL game (a total of 240 games over two seasons) and highly acclaimed international schedules, despite the enormous challenges presented by the global pandemic.
"In the circumstances, CA is astonished that Seven has brought this unwarranted action which will be strenuously defended."
Seven signed a six-year deal in 2018 to be the free-to-air broadcast partner of CA alongside subscription provider Foxtel, but have been keen to terminate the deal in recent years. In late 2020, Seven took CA to an independent arbitrator seeking massive cuts to their A$82 million-a-year share of the A$1.18 billion deal signed alongside Foxtel in April 2018.
The arbitrator, Justin Jameson of Venture Consulting, concluded that Seven should get only a A$5 million discount of the A$70 million reduction the network had been chasing.
The "quality and standards breaches" are believed to be surrounding the BBL which has declined in popularity since Seven began broadcasting it in 2018-19 although ratings have remained relatively good compared to other Australian sports leagues.
Part of CA's push to revive the BBL this year, via initiatives such as the overseas draft, is with the next TV rights cycle in mind when the current deal with Seven and Foxtel ends in 2024.