Hayley Matthews, Stafanie Taylor and Deandra Dottin set to captain Women's CPL teams
Barbados Royals, Guyana Amazon Warriors and Trinbago Knight Riders will contest the tournament hosted by St Kitts, which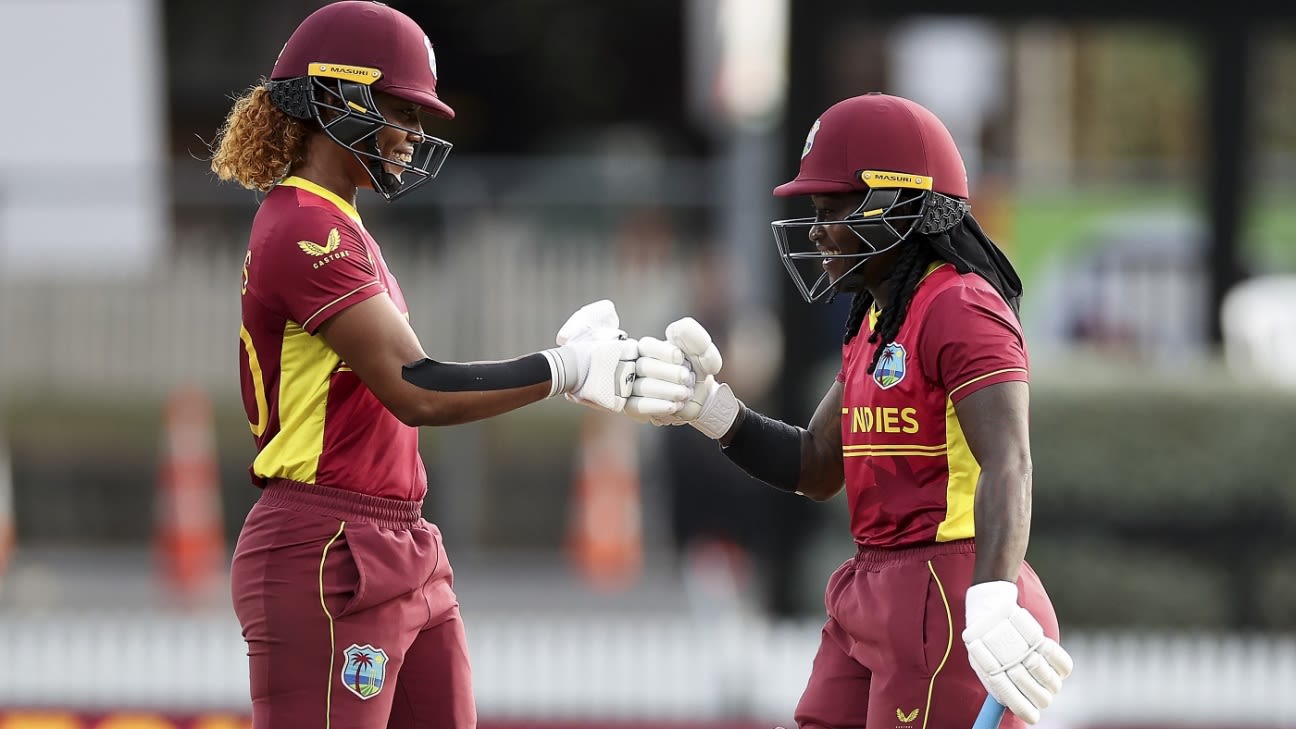 The three teams for a Women's Caribbean Premier League, set to run concurrently with the men's CPL, have been drafted. Barbados Royals, Guyana Amazon Warriors and Trinbago Knight Riders will be captained by Hayley Matthews, Stafanie Taylor and Deandra Dottin respectively.
The teams were drafted from a pool of players put together by Cricket West Indies, with 33 cricketers picked. The remaining three players in each 14-woman squad will be drafted in as overseas players. The tournament will begin on August 30, with St Kitts to host the entire tournament. The overseas players are to be announced in due course.
The squads for the three Women's Caribbean Premier League teams have been announced
•
ESPNcricinfo Ltd
"With Matthews and Taylor rated in the top 10 T20 allrounders in the world and Dottin one of the most destructive batters in the women's game, all three players have shown their quality for the West Indies and in domestic competitions around the globe, a CPL press release said.
Ricky Skerritt, Cricket West Indies President, said: "This inaugural Women's version of the CPL represents a huge upward step for West Indies cricket. I am grateful to all those in CPL and CWI who made it happen, especially the three pioneering franchises who have so willingly got on board."
A WCPL had been in the works, with the league officially announced by Skerritt in March. England, Australia and New Zealand have all played host to women's T20 leagues with the same number of teams as the men's tournaments. India has hosted four editions of the Women's T20 Challenge alongside the IPL, and BCCI president Sourav Ganguly has assured that a full-fledged Women's IPL will be launched soon.
Pete Russell, Hero CPL's CEO, said: "A Women's CPL is the next logical step as we grow the brand, and we are very pleased that we have been able to make this a reality in 2022. We are grateful to the CWI, the Barbados Royals, the Guyana Amazon Warriors and the Trinbago Knight Riders for working with us on this ground breaking tournament and we look forward to showcasing the tremendous skills of all these talented players."