Rathour: 'Playing with intent is always the goal but these are not 200-plus pitches'
India's batting coach says the top order has merely reacted to the conditions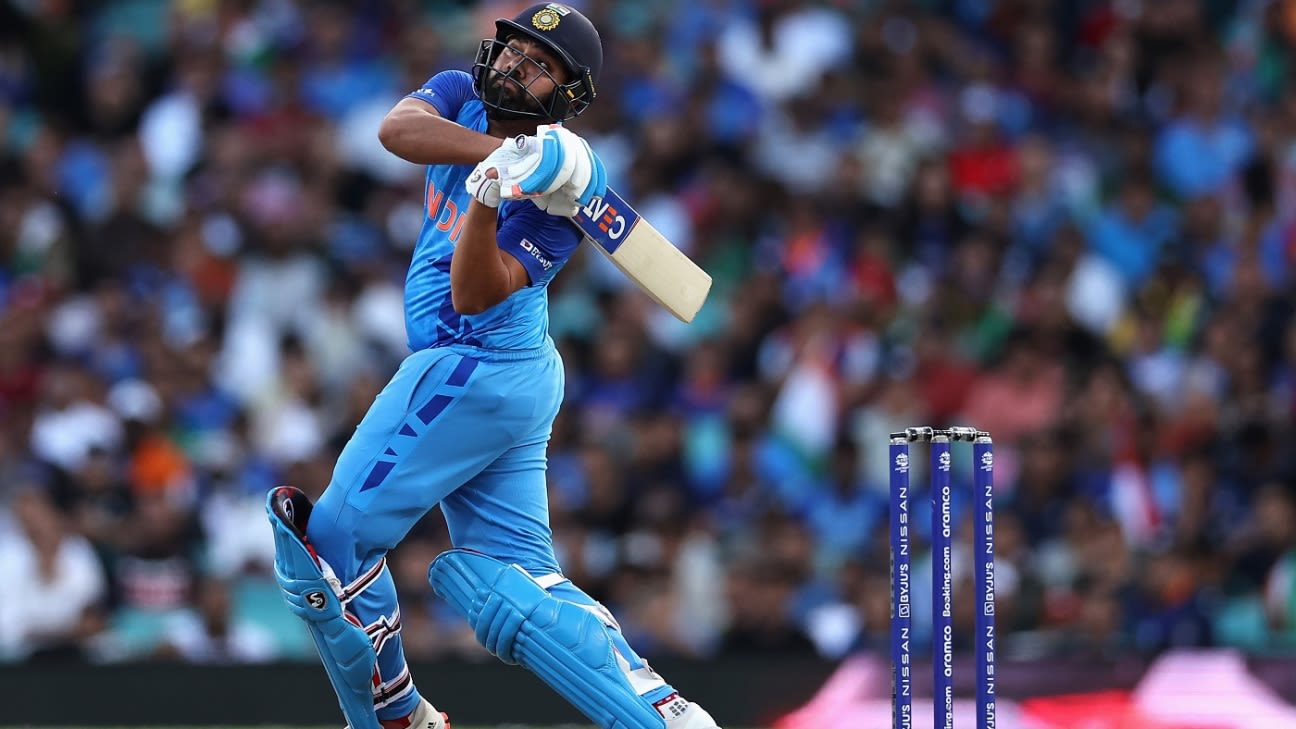 #NewApproach has been the running joke among Indian fans ever since the new team management of Rohit Sharma and Rahul Dravid took over. Every time India don't score at breakneck speed, these jokes come up. Some of it is friendly ribbing, some of it wisecracks from the fans of the previous team management.
If you take out the first match because India were chasing – the target dictates the approach then – one match against Netherlands is too small a sample size even for jokes, but the one thing that stood out was that only Rohit batted with the new approach, allowing KL Rahul and Virat Kohli to start conservatively.
T20 World Cup scenarios: Pakistan rooting for India to stay alive

India and South Africa in a tussle for Group 2's top spot
This #NewNewApproach is not random. India have spent enough time in Australia to know the conditions. The early exchanges have been difficult for the batters. Since the start of the Super 12s, teams have scored at 6.76 in the first ten overs and at 8.61 in the last ten. The new ball has done a bit.
India's batting coach Vikram Rathour said on the eve of the match against South Africa that the top order has merely reacted to the conditions. But he didn't say whether they have spoken of it as a team or the batters are making the call in the middle.
"We are looking to adapt," Rathour said. "Of course, playing with intent is always the goal. We are looking to score runs whenever we can. But then we need to take into account the conditions that we are playing on, the surfaces we are playing on. I don't think these are 200, 200-plus wickets, so we'll need to adapt, and I think we have done pretty well in that regard so far."
When you talk approach, it is shaped by the batter who has batted the most, who in this case is Kohli. Rathour was asked if that was a premeditated approach. "Not really," Rathour said. "I think that depends on the conditions we are playing in. We pride ourselves to be a team that will take the conditions and situation into account, and that's what we've been looking to do. I think the conditions or the situation demanded him [Kohli] to play in a certain way, and he has done that. He is a good enough player to change his game or adapt his game to whatever the team requires, and he's done that brilliantly so far, and we know that he'll carry on doing that."
That brings us to another bone of contention: Rahul's form. There have been suggestions that India can open with Rishabh Pant, who will also bring a left-hand batter into the mix. However, India are not ready to give up on Rahul.
"No, we're not really thinking that," Rathour said. "Two games, I don't think that's a good enough sample size anyways. He has been batting really well, and he has batted really well in the practice games also, so we're not looking at any such thing at the moment."
In the hours after Rathour spoke, New Zealand went from 54 for 3 in ten overs to 167 in the end against Sri Lanka. That might suggest you don't necessarily need wickets in hand because runs are coming in the last ten overs anyway, but then again Rathour didn't exactly say India would bat similarly all the time. There's scope for newer hashtags yet.